I felt a deep connection with clay from the very first moment I touched it.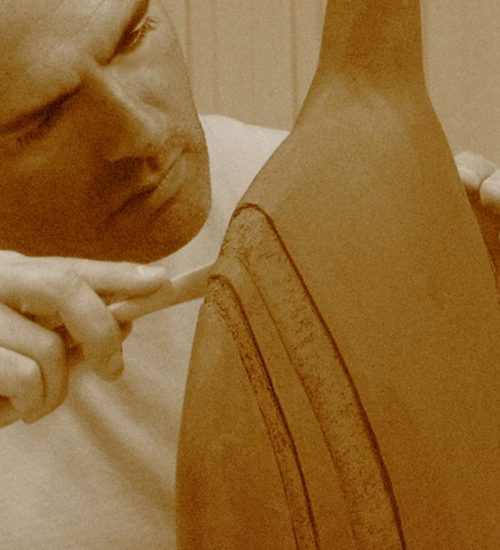 In search of my origins.
I was born and grew up in Buenos Aires, and moved to Italy in 1990 in search of my origins.
Artist, maker, designer and illustrator.
I enjoy working with silver, resin, plastic, ceramics, metal and glass, as well as lighting design, book illustration and fashion.
How it started.
I came upon clay partly by chance, igniting a passion and strong emotional tension.
Tierra.
Little by little I worked the clay to create my own language of contemporary tradition, where the 'tierra' that raised me meets the gentle hills of the Marche where I now live.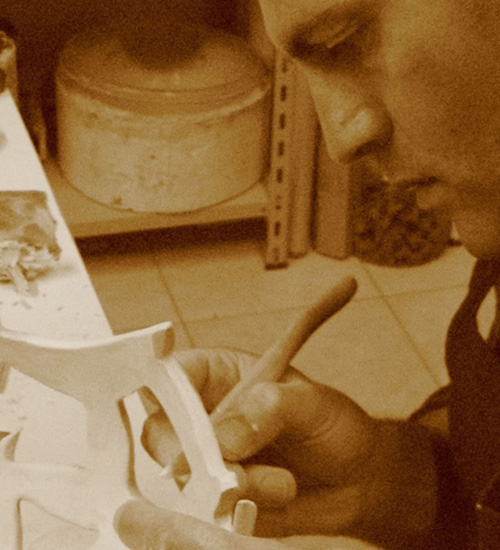 Terre d'Autore online.
I am delighted to bring my handcrafted ceramics to a wider audience thanks to my new online shop.
Welcome
to the new online shop, where each piece in my collection is the combination of love, creativity, craft and attention to detail.
Browse the collection.
In the online shop you will a wide selection of ceramics to suit every need and occasion, from colourful teacups to decorative sculptures.
For inspiration
and memorable pieces visit my online shop.
Locked – White Trade Show 2015, Milano